PINK LEMONADE CAKE FROM SCRATCH
PINK LEMONADE CAKE FROM SCRATCH
This Pink Lemonade Cake from scratch tastes like summertime!
I just love the uniqueness of this recipe and flavor– Pink Lemonade Cake isn't a dessert that you see too often, but it should be! Just one bite and you will be convinced. This amazing cake belongs in your recipe file of favorites!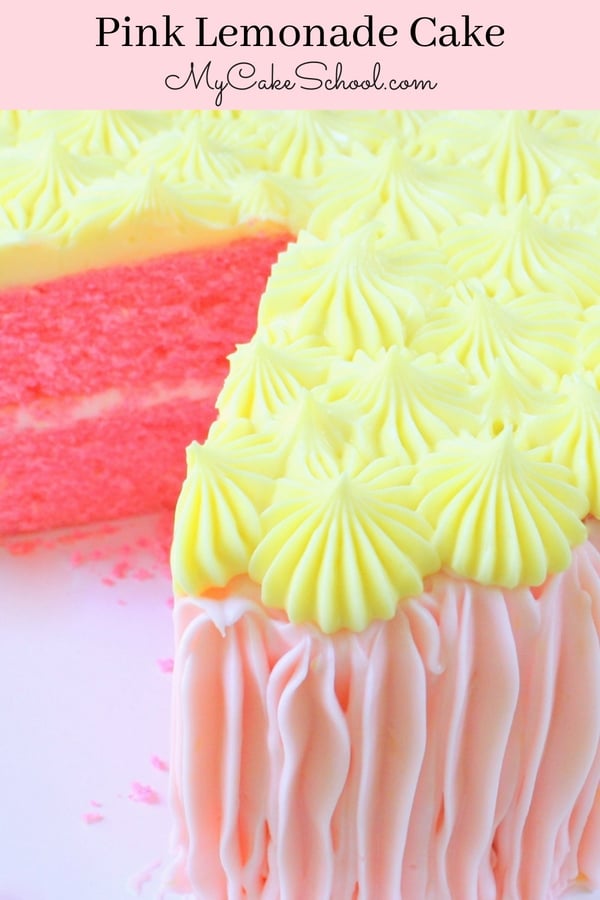 We decided to frost our pink lemonade cake layers with our lemon cream cheese frosting. It compliments this flavorful cake perfectly, making it a dessert that we will turn to for summertime gatherings for years to come. In fact, I have a feeling that I'll be making this cake year-round…it's just that good!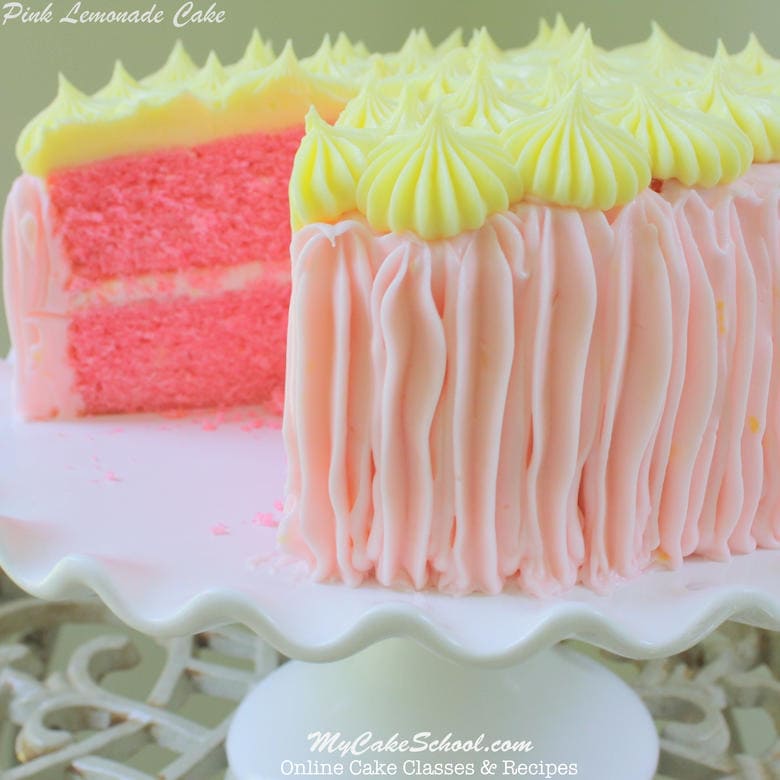 Like many of our scratch recipes, this cake is made using the Reverse Creaming Method of mixing. This method refers to the order that ingredients are added, which is a bit different than the traditional way. Cakes made with the reverse creaming method are slightly denser, and have a wonderful velvety quality.
As we mentioned above, we frosted our Pink Lemonade Cake with one of my favorite frostings: Lemon Cream Cheese Frosting.
Enjoy!
PINK LEMONADE CAKE FROM SCRATCH
INGREDIENTS
2 1/2 cups (285g) cake flour
1 1/2 cups (300g) sugar
1/2 teaspoon (3g) salt
2 1/2 teaspoon (12g) baking powder
1 1/2 sticks (12 T) (169g) unsalted butter....Cut into 1/2 inch slices onto waxed paper to soften slightly (still very cool
to the touch). If it becomes too soft, refrigerate for a few minutes. Do not soften in microwave
4 large eggs
3/4 cup (190g) frozen pink lemonade concentrate (thawed) ( if you cannot find pink, you can use regular frozen lemonade)
1/2 cup (121g) milk
1 Tablespoon (10g) lemon extract
zest of 1 lemon
pink coloring gel, if you want the cake layers to be pink....we used AmeriColor Deep Pink
DIRECTIONS
Preheat the oven to 350 degrees
Grease and flour two 8 x 2 inch round pans
In the bowl of your mixer add the dry ingredients, flour, sugar, salt and baking powder. Whisk to combine dry ingredients for 30 seconds.
In a separate bowl, add the eggs, Pink Lemonade concentrate, lemon extract, zest & milk.
With the mixer on low speed, add the slices of butter a few pieces at a time to the dry ingredients. Increase the mixer to medium speed and beat until the dry ingredients look crumbly like coarse sand. Scrape sides and bottom of the bowl.
Method is important when using Reverse Creaming. With the mixer on low speed SLOWLY ADD 1/2 of the egg mixture, increase to medium speed for 1 1/2 minutes. The batter will become thick and fluffy. Scrape the bottom and sides of the bowl. ADD THE PINK GEL COLOR, Add the remaining egg mixture in 2 pourings, beating for 20 seconds after each addition.
Bake at 350 degrees for 25 to 30 minutes or until a toothpick inserted into the center comes out clean or with just a few crumbs attached.
Let the cakes cool in the pan 10 minutes, then turn out.
Works well for cupcakes
Makes 7 cups batter
Note:
* The Decoration: To decorate the cake, I filled the cake layers with our Lemon Cream Cheese frosting recipe, and then frosted a thin crumb coat. Then, I used a 2D piping tip to pipe vertical lines around the sides, piping from bottom to top all the way around.
Then, I used a french tip (Ateco 869) to pipe stars all over the top with the lemon cream cheese frosting. I love this simple style of decorating! So quick, easy, and inviting! I wish I had a slice right now.
*When working with cream cheese frosting, it it is likely to become soft more quickly than buttercream (especially if your kitchen or hands are warm).
If you notice that it becomes too soft to easily pipe or hold it's shape, chill it in the refrigerator for a few minutes. You can even alternate between two piping bags if you'd rather.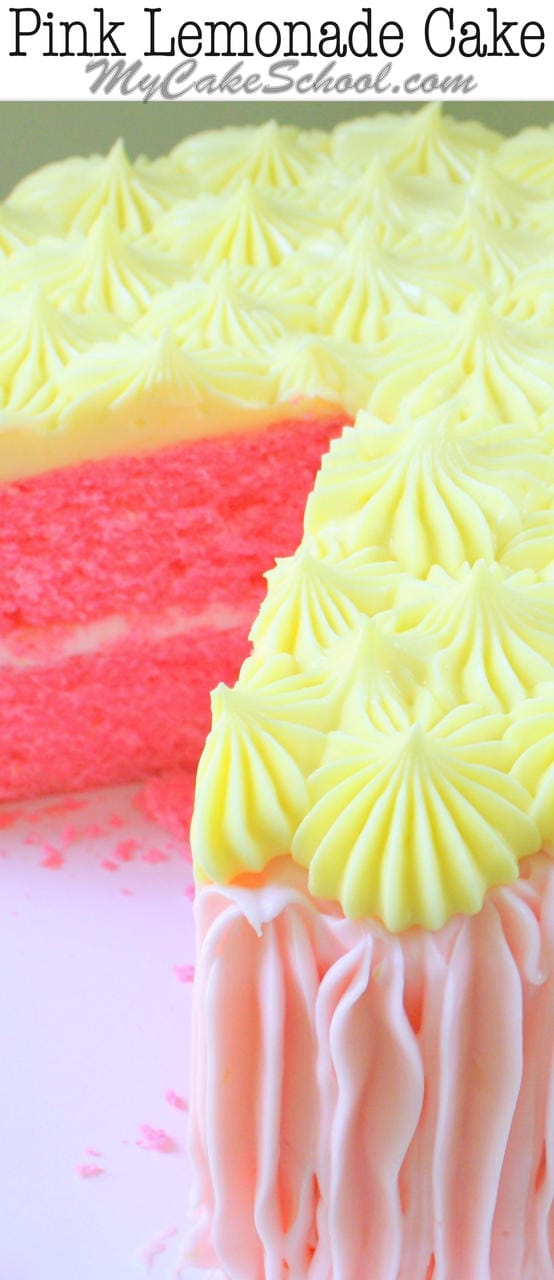 How To Make Delicious Food